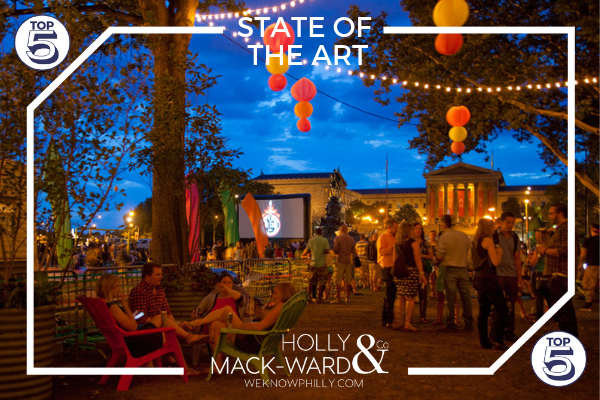 Obviously there are world-class museums at your doorstep, but the culture doesn't begin and end with strolling through hallowed exhibit hallways. The PMA and Barnes Foundation offer nighttime programming with cocktails, live music and yoga, and if you want to take your love of art outdoors, there's always something interesting to check out—this summer it's the 40-foot Big Bling sculpture. There are lots of pop-up parks, including one of our favorites at the Oval, whose offerings this season include dance classes, art installations and twilight parties with a slate of renowned local DJs.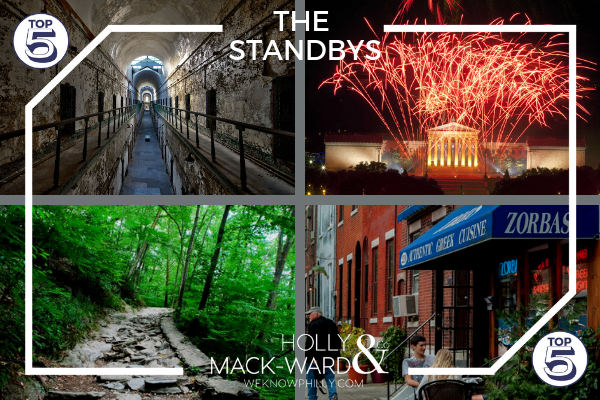 Good things come and go, but the Art Museum area has plenty of attractions that are Philly institutions for locals and tourists alike. Annual traditions like the Fourth of July concert and fireworks and Halloween at Eastern State Penitentiary become so much easier when you can walk. Landmark restaurants like Zorba's, London Grill and Figs are still going strong for 10- or even 20-plus years for a reason. And Fairmount Park's 9,200 acres clearly aren't going anywhere.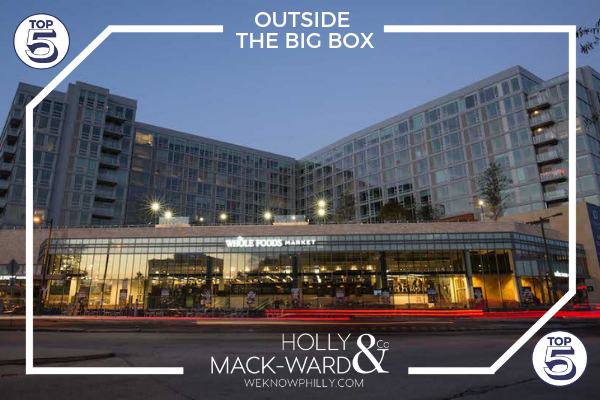 Of course it's great to shop small, and there's no shortage of great locally owned spots in the neighborhood (Plants, Etc., Tela's and Bookhaven, to name a few) if you're committed to doing that exclusively. But let's be real: The recently-opened mega Whole Foods is pretty amazing (a cheese room! a soap shop! you can buy beer!), plus there's a great list of big-box retail that has been tweaked for city living—Unleashed by Petco offers a curated-for-the-neighborhood approach, and a TargetExpress is in development at the former Whole Foods site.
The Art Museum area has something going for it no other Philly neighborhood can claim: Geography gives it the unique advantage of not just spectacular views of the Center City skyline but also the developing cityscape to the west. There's already the Cira Centre (our favorite Philly skyscraper), Cira Centre South and the new FMC Tower, and all signs point to further development in coming years.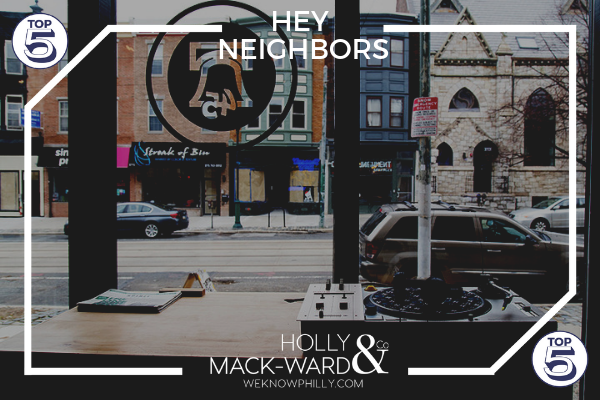 For many years it was used almost interchangeably with "Fairmount," but at this point the Art Museum area moniker is basically an umbrella term for a much larger pocket of the city spanning (roughly) Broad St to the Schuylkill, Vine St to Girard Ave and beyond. Brewerytown and Francisville each bring a distinct flavor, offering great shopping, dining and arts & culture that nicely complement the Fairmount scene. If you haven't been to Bar Hygge, Brewerytown Beats, Crime and Punishment Brewery Co. or Yung Kandy Collective, you're missing out.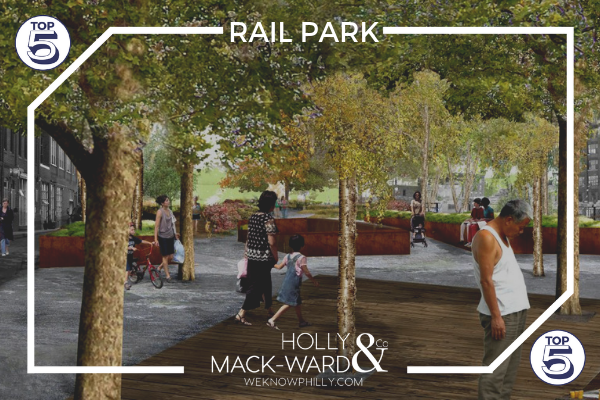 The Rail Park aims to revitalize three miles of unused train lines into usable, green public space. Phase 1 is almost ready to open to the public, but it's Phase 3 that will extend the park from Broad to 21st St (just below Spring Garden). Completion is years out and by no means a done deal, but to give an idea of the scope of the project and potential transformative impact on adjacent neighborhoods: When finished, our Rail Park will be twice the length and width of New York's High Line.
Ready to make the move? Check out homes for sale in the Art Museum area: