Hello friends!
There seems to be some confusion about where the real estate industry falls in the category of "essential business" these days. We here at Holly Mack-Ward & Co. want to make it absolutely clear where we stand. With the rapid development of COVID-19 and the recent mandated shutdowns, we are not showing properties and not listing new properties. As of even a week ago, there seemed to be some gray area around this topic, but that is no longer the case—no Facetime walkthroughs, no meeting clients to unlock doors so they can walk through alone, no going to a vacant property to record an agent-hosted tour. Stay home means stay home.
Of course no one knows at this point when things will start to get back to normal, but even if agents were still allowed to show properties—which per the governor's orders they are not—Philadelphians' health and safety are of utmost importance, so it is not even a question to us that we need to put things on hold and do our best to help flatten the curve. We will see how April plays out. We are not shutting down by any means; we will continue to do business that is legal and safe (such as selling vacant lots and pre-construction homes, conducting virtual meetings, completing settlements on our pending listings with as little in-person contact as possible, etc.) and will be keeping close tabs on the market to keep our clients informed on when it is safe to start up again IRL.
Please feel free to reach out if you have questions, concerns, comments—or you just miss our faces as much as we miss yours!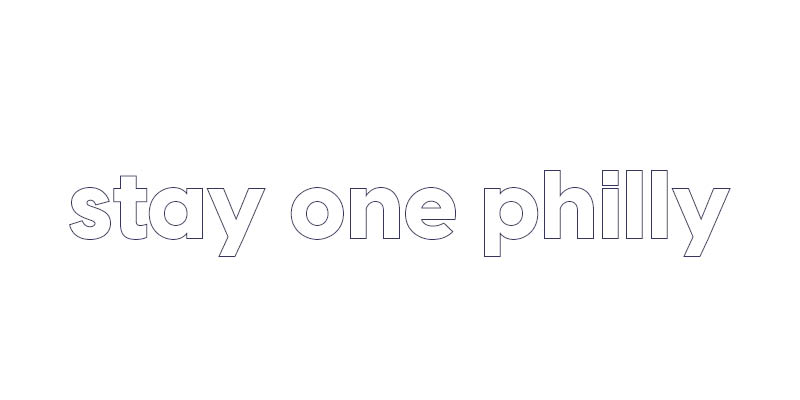 Since the first wave of shutdowns, our very own Robin Mack-Ward has been working on a personal project that has really taken off—it's been featured on ArtBlog, ABC news and the Inquirer. One Philly Art is all about keeping us a united Philadelphia despite social distancing. Philadelphians of all ages and walks of life are invited to:
create art based on a shared theme each week
display it in your windows and get added to the google map of locations
use the map for solitary/socially distanced walks to see others' work
Join the Facebook group and follow the Instagram, but most importantly, stay One Philly.